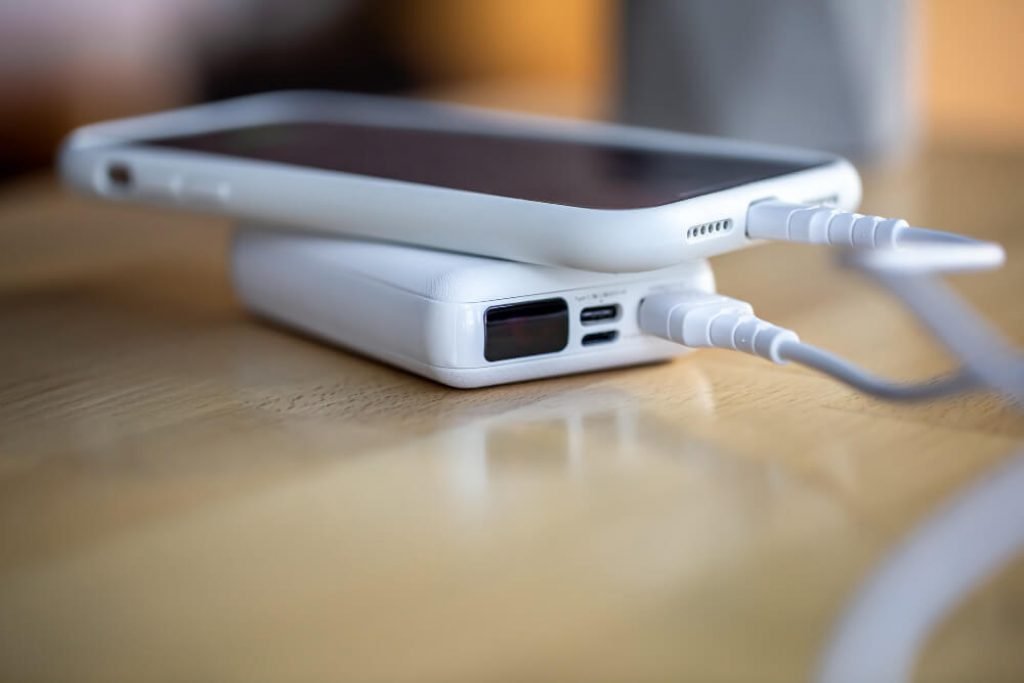 Now a day we don't start to travel or even do daily outings without a smartphone, tablet, smart watch, digital camera, or laptop, and in this list, a new item has emerged as an essential one is a power bank or portable charger.
So for choosing the best Power bank is now important too, before writing this article we have undergone some research on the best power bank like
What purpose it has been made for?
How much time it will charge the smartphone or tablet?
Whether it also charges a small electronic item like a smart watch, fitness band, etc.?
What is the most trustable brand?
What are the unique features we want to consider before buying? Etc.
So better read this article fully.
Importance of Power Bank:
The first time I had a long travel with my friends for a devotional trip I have undergone the first problem is my mobile battery has come to 20% so I put the mobile into battery saver mode and keep traveling for the next 5 hours, the past 5 hours I feel very lonely and bored. After I have reached my destination I used to pay some money to charge my mobile and my friends too.
Immediately we buy a local power bank and that will not last longer for even 1 month. After that, we used many brands of power banks with some special features. From that experience, we will tell you how to choose the best power bank for your device.
Once upon a time, we use the internet on mobile-only in need because we spent more money even for 1 Gb internet, but nowadays we never off the internet even a minute because we stick on the internet that much mainly on social media.
Mainly for the internet, we need a power bank. You want to accept this.
Tips To Choose The Best Power Bank
Tips 1: Your power bank capacity (mAh) is triple the times of your smartphone or tablet battery. More mAh will charge your device much more time.
Note: mAh stands for mill ampere-hour. mAh is like fuel to the battery, the more the fuel more they run.
Tip 2: Choose not less than a 10,000 mAh power bank. And also make sure that the power bank is not too bulky. For 20,000 mAh power bank and above don't stick to the size, it must be bulky because of its high rating.
Tips 3: Minimum two output USB ports, LED Indicator for charging, the status of power bank battery percentage, and Reset option are mandatory. Don't compromise with this.
Tips 4: Most importantly check whether they provide USB 3.0 for fast charging output facility in any one of the output ports. Because now a day most smartphones maker concentrate on type-C for market preferences, so they want to compete with others.
Tips 5: Don't buy without a 1-year warranty
Tips 6: It has capable to charge both high-end devices like smartphones, tablets, etc., and low-end devices like smartphones, fitness bands, etc.
Note:  MI Power bank has the mode to charge smartphones and smart watches but not simultaneously.
Tips 7: Please confirm the below additional circuit features
Input Overvoltage
Output Overvoltage
Overcharging protection for power bank
Over discharging protection for high-end devices like a smartphone, tablets, etc, and low-end devices like smartphones, fitness bands, etc.
Temperature rise protection
Tips 8: It must charge two devices simultaneously with two output ports. That is one output port for a high-end device and another port for a low-end device. We must accept these functions only for high-cost power bank
Tips 9: Please confirm that the power bank you want to buy must have more customer care, most importantly in your locality.
Tips 10: For coming to price don't go for a high range because the above condition is fulfilled within $22 or $12, except Tips 8.
List the best Power bank Brand to consider:
Mi Power Bank
Oneplus Power Bank
Sony Power Bank
Iniu Power Bank
Pny Power Bank
Anker Power Bank
Rav Power Power Bank
Conclusion:
From these 10 points, you can pick a best Power bank that is best suited to you with the mentioned top most brand. Please don't forget to write your feedback.